NOTE: Make sure your browser is set to accept cookies. Click here to see how to enable cookies.

Forgot your password?

Want to Train Online?
CLICK HERE to Signup Today!

Ok I Signed Up. What Now?

In fitness as it is in life Intensity + Passion + Committment x Faith = Success!


Sign up for the "US Sports Strength and Conditioning" Newsletter
Tips on managing Stress
Ways to stay motivated
The benefits of resistance training
Training the right way for your sport 
How to improve your metabolism
Learn why "conventional" diets fail
How to target stubborn fat areas
Healthy and tasty recipes
What muscle soreness really means
Learn how exercise affects your mood
Weight loss and diet myths revealed
Flexibility, how and when to stretch
How to build personal motivation
How to conquer procrastination
Free sample sports conditioning workouts
The mind is the most important part of achieving any fitness goal. Mental change always comes before physical change. Matt McGorry
Read more at: http://www.brainyquote.com/search_results.html?q=Physical+strength+NFL
For the week of
04/08/2017


You must be passionate, you must dedicate yourself, and you must be relentless in the pursuit of your goals. If you do, you will be successful. Steve Garvey
Read more at: https://www.brainyquote.com/search_results.html?q=relentless
"I got my dog back, in African-American language, your dog means your passion, your fire."
Deion Sanders
Serious Program For Serious Athletes...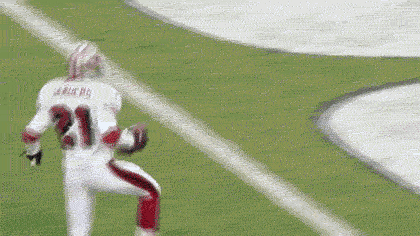 ...And Fitness Warriors
US Spots Online Strength and Conditioning: The Home Of Hitchfit!
US Sports Strength and Conditioning. The Official Strength and Conditioning Consultant To the 2015 and 2016 Women's Super Bowl Champion The D.C. Divas! 
Guiding the NEW generation of men and women who refuse to settle for average!

Welcome to The Award Winning US Sports Online Strength and Conditioning System: Serious Programs For Serious Athletes and Fitness Warriors!

Experience the Future Of Personal  Fitness Training! Online. Anytime. Anywhere.

Home Of The

NFL Combine Workout!


Train with the best Strength Coaches and Professional Athlete Trainers Anytime, Anywhere!

Fill out the Fitness Profile Form below to get started


<! ****START SUBSCRIPTION CODE HERE**** > <! ****END SUBSCRIPTION CODE HERE**** >


The US SPORTS STRENGTH AND CONDITIONING SYSTEM!

Since 1999-Serious Programs For Serious Athletes and Fitness Warriors!
If it's time to get serious about your Strength and Conditioning program, you need a structured plan tailored to your goals and abilities. Using the world's most powerful online training tools, your coach will design and deliver a 12-week fitness program fully customized to your personal fitness goals, abilities and time constraints.

Get started by getting your free fitness profile emailed to you by filling out the form above. Your profile and workout recommendations will be emailed to you in 24 hours or less.

Nutrition/Meal planning. Full nutrition analysis and 7 day meal planning based on your food preferences. Included with all workout plans.
Also get FREE motivational weight lifting, speed agility and quickness, and nutritional tips right into your inbox. Sign Up For Our FREE Newsletter below.
US Sports Strength and Conditioning has partnered with Nerium EHT to help athletes and fitness warriors recover from Concussions and other Brain-related injuries and ailments. We are proud to be a part of this life-saving discovery. For more information on how Nerium EHT works, watch  this short video. Click here to watch. For a limited time, become a Nerium Preferred Customer and receive a FREE Online Membership to US Sports Online Strength and Conditioning for as long as you are a Preferred Customer


Serious Athletes and Fitness Warriors! Click Here to train online or in person (in the Washington D.C. area) with one of the top Strength Coaches on the East Coast Nate Lewis 
Members receive full access and Features:
Fully customized exercises, sets, reps and weights.
Videos demonstrating proper technique for every exercise.
Routines utilizing equipment available to you home or gym!
Full comprehensive Nutritional Counseling With 7-Day Meal Planning.
Personal contact with me anytime via built-in email system.
Integrated feedback loop for precise program monitoring.

Sign Up Now For Our Newsletter and receive free Workout tips, recipes, and motivational quotes from the greatest athletes, coaches, and leaders in the World.
Very Important!
The sample programs are just one day examples of 12 week programs. These are very specific examples for very specific clients. They are provided only as an example of the application of this service. Please do not try any of these sample programs as the weights, reps, and sets shown could present a danger if not applied properly
Subscribe to Our Newsletter
Get motivating health and fitness articles sent directly to your inbox.
<! Facebook Badge START >
Nate Lewis
Create Your Badge
<! Facebook Badge END >
All ATHLETES! Important! Before taking any nutritional supplement, check with your doctor, and click here to make sure that it is not banned by the NCAA
NCAA Eligibility Requirements
FREE Website Directory
There are plenty of benefits to training the right way for your sport. One of them is looking the part!
The World Champion
D.C. Divas
Are on Another Championship Mission. Many of the players did the NFL Combine Workout in the off-season, and what do you know? A 2nd straight year on the program and a 2nd straight Championship!
US Sports Strength and Conditioning! Home of the NFL Combine Workout Click
Here
To Get Ready To Ball!
US Sports Recruiting Assistance.
Athletes! All Registered Athletes Will Have Their Huddl Or other Highlight Video Reel Priority Posted on Our Athlete Highlight Video Reel Center! We have Thousands Of College Coaches and Recruiters Visiting Our Network Daily. Get  More Exposure With US Sports Recruiting Assistance!
For just a one time fee of $25 we guarantee your highlight reel will be seen by over 5000 coaches, recruiters, and administrators.
Check out the US Sports Elite Athlete Highlight Reel Center:
Sign up for US Sports Recruiting Assistance here.
Help A Hard Working Student-Athlete Excel On and Off the Field! Give To Our Student-Athlete Outreach Program
Your donations will fund strength and conditioning programs for under served student-athletes and in the Washington D.C. area. Also:
Financial Aid for Student-Athletes' college choice and expenses incurred during each semester.
No amount is too much or too little! Thank you for caring: .


*If you submit your free fitness profile after 5pm EST Friday, it may take up to 72 hours to receive your profile and workout recommendations. Thanks for your patience!


US Sports Strength and Conditioning Partners
A portion of proceeds from your shopping any of the below partner stores will help a hard working student athlete receive assistance in attaining success at the collegiate level and beyond. A portion of proceeds from your partner store purchases will be donated to our Student Athlete Outreach Program. Shop from the comfort of home or anywhere and thank you for supporting our Student Athletes!